What is Genialist Media Server?
Genialist Media Server is a streaming server that allows you to organize, sort and access all your medias on all your devices (computers, tablets and smart-phones) on your home network and beyond...
Genialist Media Server
can run on
Windows
and
Linux
and provides a HTML5 based web-site/web-application, accessible from all devices with a compatible web-browser, on laptops, desktops, phones, tablets.
From there, you can import and play your medias as well as find and edit information and artwork about their content...
The interface contains tools to rename, move your media files, their tags, thumbnails and more...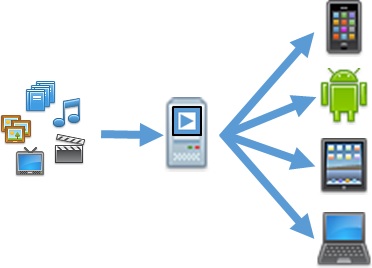 Music, Movies, Pictures and more...
The server supports video files, music files, picture folders and electronic books or document files...
The server groups them into main categories such as Movies, TV Shows, Music, Pictures, Home Videos and Books.
In each category, medias are sorted per actors, genres, tags, TV show/series and seasons, music artists and more...
Users can create and share playlists...
Enjoy and Discover more...
Media pages are enriched with artworks downloaded automatically from the Internet, synopsis, descriptions, episode titles, artist and actor biography and more...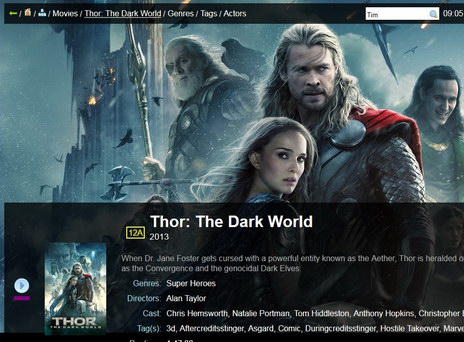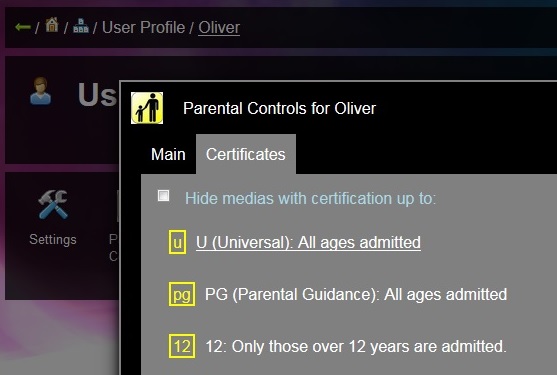 Built with Protection in mind...
Genialist Media Server protects your family members from accessing inappropriate content with built-in parental protection and configurable access to all medias...
Simple...
Run Genialist Media Server on your desktop or laptop...
Browse the server as a web-site from the same desktop or laptop or any other device from the same network...
Import medias into the server...
Organise, sort or play immediately...